Claims Handling
Towing, arranging rental cars and negotiating with your insurance company — we do it all!  It's bad enough to have been in an accident.  Now you need someone who will help you through the red tape of insurance and repairs.  We know you have better things to do with your busy life, so we make it simple for you.  Just provide us with your insurance claim number and we will take it from there!  We will negotiate with your insurance company for the repairs to your vehicle, even for damage found after the initial inspection.
Body
We not only offer body repair services to all passenger vehicles, but we also repair buses, delivery trucks, and RVs.  We can repair or replace sheet metal, plastic, fiberglass, steering and suspension components, exhaust systems, and other related components damaged by collision.
Frame
The proper repair of unseen damage is critical to the safety and performance of any vehicle.  Our facility is capable of restoring your uni-body vehicle to its factory specifications.  Falcon has made the necessary investments, both in equipment and training of its technicians, to guarantee that your vehicle's frame will be properly restored.
Paint
Our painters are certified in color matching and are trained in using our computerized paint mixing system.  We us the finest in PPG waterbourne paint, backed by a lifetime warranty giving our customers the best in quality and color match available.
Detail
Each vehicle is cleaned of work debris and dust and thoroughly washed before you arrive for pick up.  We also offer a variety of detailing services for those customers wishing to brighten up their cars exterior finish.  Ask our service adviser for details and pricing.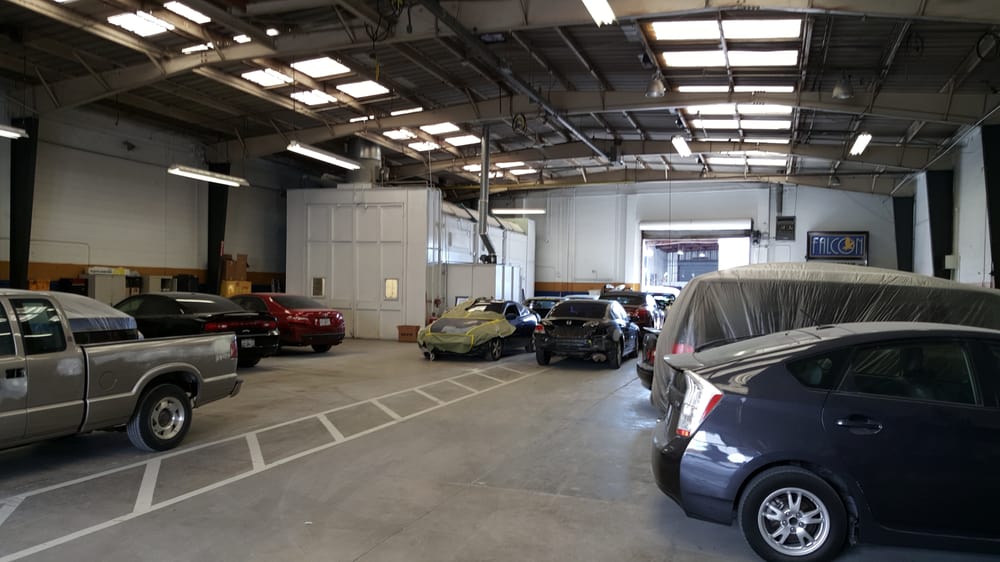 1812 Arnold Industrial Place Concord, California 94520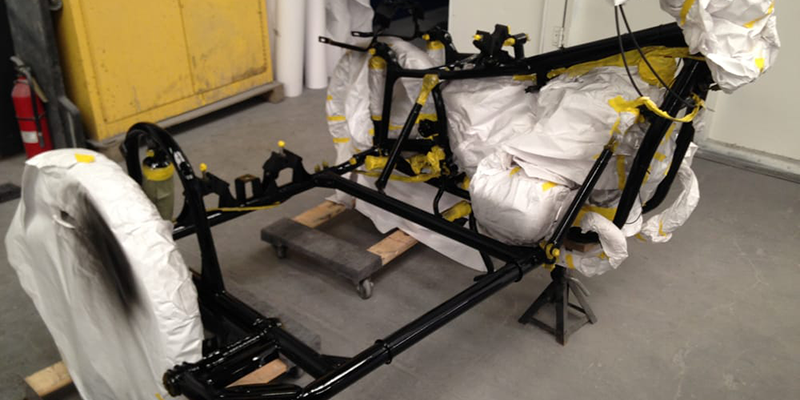 What People Are Saying About Falcon Collision Repair, Inc.
This is my go to shop and I live in San Francisco. They are loyal and never get over on you. Herson works non stop to make sure you are happy. Shop is an A ++++ in my book!
I couldn't say anything bad about these guys.From day one, they team were extremely warm and patient. I will definately be referring Falcon to any friends and local Yelpers.  Not only did they have my Volvo repaired by that following Tuesday but they replaced my burnt out break light and gave my car a nice shine after they were finished.  
As someone who is always unfortunate to be a victim of hit and run, or someone bumping my car while it is parked in a lot I have used Falcon Collision many times.  Herson and his brothers have been very accommodating every time I need their services.  They will tow your car if needed if it is unsafe to drive.  They will help you talk to your insurance to get your car repaired and even coordinate with a rental car company if your car needs to be in the shop longer than expected.